TESTIMONIAL:

"When you first start, you think... 'Ok, maybe I will make some extra money". I never really thought that SBI! would help me "Live my life like I mean to live it'."
-- Luisa Cupeles, viequestravelguide.com
My SBI Diary from 2011 onwards...
"How I built my second Site Build It! website..."
-- Progress from 2011 to 201X
Hello, my name is Steve M Nash and I'm the owner of a popular Site Build It! website called HowIPromoteMyWebsite.com and a second SBI! site called SelfHelpCollective.com (established in Feb, 2008). I'm also the site owner of several 'ordinary' (non-SBI!) websites like TextMeFree.com, Photos4.co.uk and ShopTour.co.uk
This is the final page of my sbi diary - detailing my progress from the year 2011 onwards to 2012, 2013 etc.
This is the page that I will state my main ambitions for SelfHelpCollective.com. I won't update this sbi diary very often from now on - only doing so when a particular milestone is met (see below)
Of course, if you're reading this page, and you don't know what SBI! is, then read this preamble at the very beginning of this diary first.
Otherwise...
My SBI Diary...
For SBI! Site: SelfHelpCollective.com
201X...
Summary of my SBI! journey:
>> 201X <<

From now on, I have the following goals for SelfHelpCollective.com - working 1 day a week, directly on the site:

Earn more money from the site.
So far the Self Help Collective site earns a few hundred dollars per month, mainly from Google Adsense. I intend to earn more from Adsense, as well as diversify income sources - doing better with affiliate programs, selling own product etc.

I will go through the monetization part of the SBI! Action Guide, and spend time on the forums to help me do this.

Aim to earn $1000 per month, then $2000 etc. until... $10,000!


Add more pages to the site
I'm only going to add up to 50 more pages to the site, now. All other pages will be user-generated, using the excellent Content 2 module!

This will mean I will need to improve how I implement C2 - but this is doable, with focus, determination and patience. (In other words, this means improving the 'collective experience' of the site, and encouraging everyone to share their wisdom!)



And you can read more below, or read other summaries here...
<<< Summary of 2010
2011 begins (yay!)...
After the blip in traffic in December - less than 1000 uniques per day - traffic to the Self Help Collective site is now heading in the right direction: 1300 uniques. Long may it continue...
Good news in Sept 2011... site achieves 3021 daily unique visitors! :-)
Bad news in Oct 2011... site is hit by so-called Google Panda 2.52 update, and traffic reduces to 2401 daily unique visitors
Overall, though, more pages have been added to the site (including this relationship advice forum, and how to change the world), and the site continues onwards...
2012 (coming soon!)...
More SBI! Diary Entries...
Read more of my SBI Diary: Feb 2008 (1st Month) | Rest of 2008 | 2009 | 2010 | 201X
---
About Site Build It!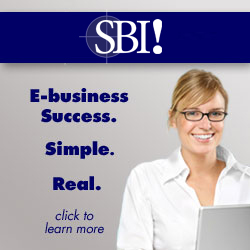 I have written more about SBI!, as clearly and impartially as I am able, here in my review of SBI!.
Yes, On this site - Site-Buildit.com - you'll find my understanding of how SBI! works (and who it works for, and who it does not work for) as well as a look at the tools that come wtih SBI!. Plus you can also ask any questions you might have about SBI! via this SBI! questions page - a team of SBI advisers await!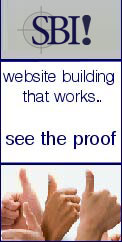 Download Make Your Content PREsell!...
MYCPS! sums up the philosophy behind Site Build It! brilliantly AND you can apply this great creating content advice for any website... FREE!
or

Click to Order and Try SBI Today Risk-Free!
(Includes Yearly And
Monthly Payment Options)